After to play recently in one of the biggest Europe Fests nowadays – Wacken Open Air – the Norwegian band Sirenia arrives in Brazil for a set of shows including Sao Paulo and Rio de Janeiro.

The Tour of the new album "The Enigma of Life" has been such a great success to the audience that producer "Dark Dimensions" needs open a extra show for the fans of São Paulo in October, 30 at Blackmore Rock Bar
The ROCK EXPRESS had the opportunity to do a brief interview with the leader band Morten Veland, who spoke a little about the band's expectations to the shows in Brazil, how was play at Wacken Open Air and even told us about the recent production of "The End of it All" Video Clip.
Por Edu Lawless
ROCK EXPRESS – You're coming back to Brazil with the newest album's tour "The Enigma of Life". What do you expect from the shows in Brazil compared to the one you did last year?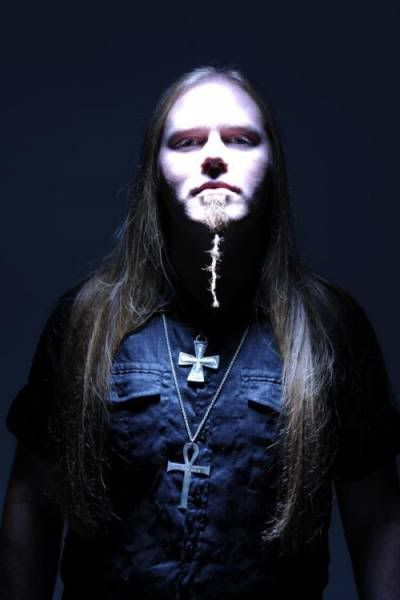 Morten Veland – We are really looking forward to return to Brazil. We have great memories from the shows we did in Rio de Janeiro and Sao Paulo on our last South American Tour, and I am sure that we will make it a great time on this tour as well. It is always a pleasure to play for the Brazilian audiences, Brazil rocks!!!
ROCK EXPRESS – How are the tour and the public response about the new album?
Morten Veland – I think it have been received more or less like all the other albums. Some fans wants us to change and some fans wants us to keep the old style. We try to do a little bit of everything to make people happy.
ROCK EXPRESS – How was the experience of playing in Wacken Open Air 2011?
Morten Veland – It was great to play on Wacken. We had a few technical problems there, but the audience were so great that all other things became unimportant in that moment. We hope to come back to Wacken soon.
ROCK EXPRESS –In the Rock/Metal scene there are a lot of labels for different music styles. Since Sirenia is considered melodic metal by some and gothic metal by others, how do you see that and in what music style Sirenia fits better in your opinion?
Morten Veland – I definitely think that we are a melodic metal band with gothic influences. But then again we are mixing a lot of styles into our music as well, that is what our musical concept is all about. I find it impossible to define our style with a label.
ROCK EXPRESS – How was the production of the video clip "The End of It All"?
Morten Veland – It was a fun video to make, and the recording sessions went pretty fast. Patric Ullaeus is very professional and he made everything very easy for us. We had a great time in Gothenburg, and I hope that we will return some day. After we did our recordings, Patric and his team spent a month or so editing the video.
ROCK EXPRESS – Do you consider recording a new video clip for another song? How should it be?
Morten Veland – We don't have any plans for recording more videos for this album. But we intend to do one for the next album as well. We already have a lot of new songs for the next album.
For more informations about shows in Brazil: (http://www.darkdimensions.com.br)