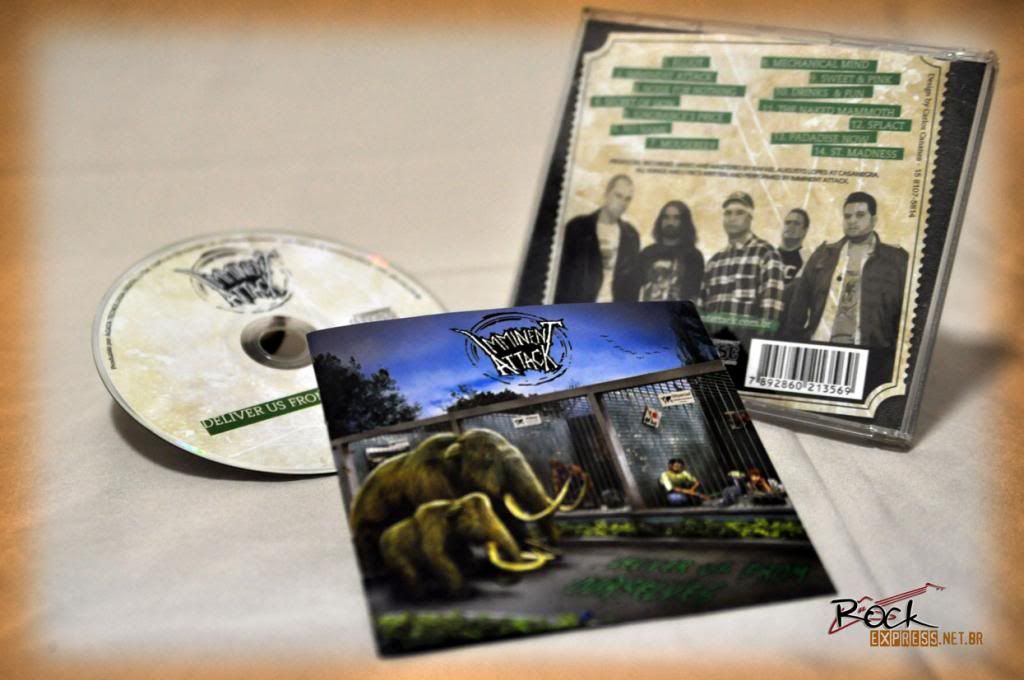 A volta que o Thrash Metal está tendo nestes últimos anos ganha mais um exemplar em suas fileiras. E um exemplar digno de ser reconhecido como tal. O Imminent Attack é uma banda de Barueri – SP, que está na ativa desde 2006, acaba de lançar seu primeiro álbum, Deliver Us From Ourselves.
Por Alessandro Takeyoshi
 Só que o lado Thrash deles é o das novas bandas, como Municipal Wasted e Warbringer, por exemplo, um Thrash Metal rápido e com músicas que não ultrapassam os 3 minutos. A primeira música causa uma certa estranhesa, pois o vocal de Dinho Guimarães soa como o Olga (Michael Algar), do Toy Dolls, mas com visual de Mike Muir, do Suicidal Tendencies. Mas o susto passou logo, me adaptei ao som e o restante foi fácil de acompanhar. A banda fica completa com André A. Lien (bateria), Erick Veles (guitarra), Ivan Skully (guitarra) e Jonas Guedes (baixo). As letras falam sobre coisas do cotidiano, como racismo – Secret of Skin –, ganância – Ignorance´s Price –, sexo – Sweet & Pink –, bebedeiras – Drinks & Fun – e a totalmente dedicada aos Thrashers, The Naked Mammoth.
 A capa traduz muito bem tudo isso com uma ideia muito bem desenhada. O encarte é muito bom, com muitas informações. Uma banda "básica", para quem gosta de thrash metal. Nada mais, nada menos.